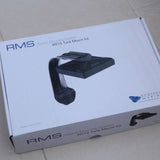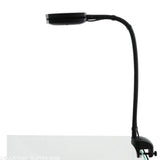 Premium hanging kit for suspending one or multiple EcoTech Marine Radion G4 Pro LED lights. Eco Tech Marine RMS Hanging Kit features a simple modular design that accommodates a variety of lighting setups. To suspend a single Radion LED, simply attach the hanging kit to the built-in mounting eyelets on the fixture.
RMS Hanging Kit includes brackets, hanging hardware and 98 inches of hanging cable.
To hang two or more Radions, combine the Eco Tech Marine RMS Hanging Kit with optional Eco Tech Marine RMS Slides and Eco Tech Marine RMS Tracks (each sold separately). Easily suspend RMS Tracks holding multiple RMS Slides and Radions over your aquarium. Ideal for situations where you would like to use the RMS Slide and Track system but do not have the ability to use the RMS Arms.
RAILS SOLD SEPARATELY
More from this collection